Here are a few cards I made this past week during a crop at my friend Karmen's house and at the EAMC while spending the afternoon with Donald.
I love the summery look and simplicity of this card!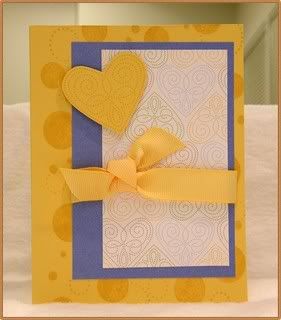 There is just something about brown and pink together that I love!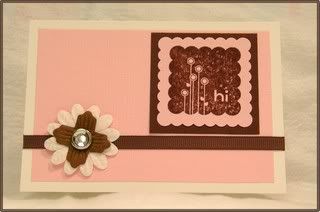 LOVE, LOVE, LOVE this one! Thanks Laney (and Karmen) for the inspiration!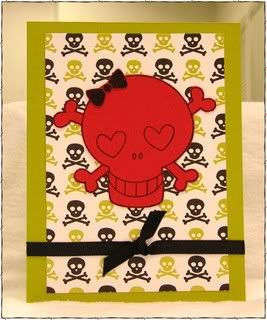 I just adore the mini library clip. Another Laney-inspired card.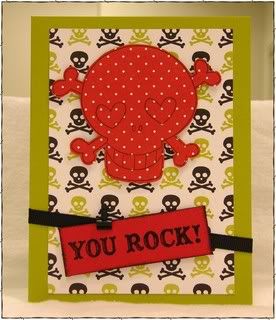 This was a rather simple card to make. I finally found a use for the "smile" slider.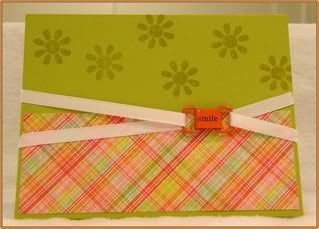 The big cherries were stamped, heat embossed, and cut out. I truly love how this one turned out.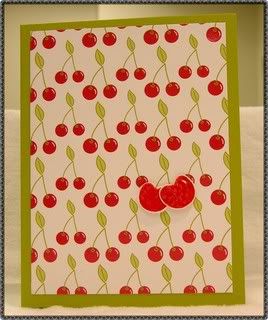 Just wanted to show you the inside of the previous card.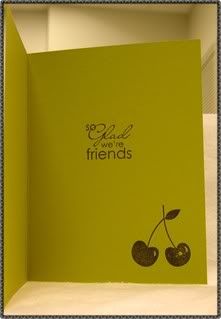 Another brown and pink with kiwi kiss green added to the mix. Love the color combo!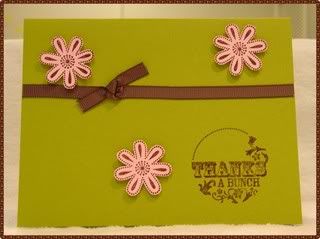 This is a fave of mine. It's so delicate looking. I think the slide frame made a nice addition.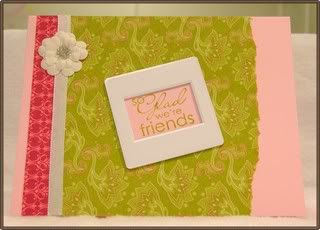 Simple but fun!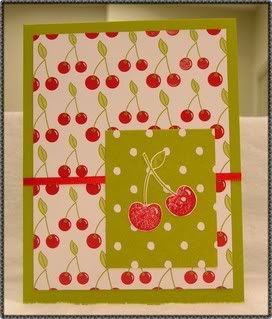 When I started this one I got "creative block" but it turned out to be one of my all-time faves.